MOC On-Demand Demo - Using Microsoft Official Course On-Demand (FREE)
MODDEMO
On-Demand content,
straight from the source.

Now you can build Microsoft technical expertise while balancing the demands of your schedule. FevaWorks is now offering Microsoft Official Courses On-Demand (MOC On-Demand).

MOC On-Demand combines high-quality video, reading, live hands-on labs and knowledge checks in a self-paced format to help you build skills on Microsoft technologies as your schedule allows—all at once or five minutes at a time. The modular, self-directed course structure adapts to your learning needs and learning style.

Brought to you by the people who write the software, and available through certified Microsoft Learning Partners like FevaWorks.



About This Course

In this demo course you will learn how to use the Microsoft Official Course On-Demand (MOC On-Demand) player and understand the various content components that make up a course.

You will start by learning about the overall course structure and understand the various content components.

Next, you will learn to navigate through the course and access various hands-on components.

Microsoft Labs Online are a key feature of a MOC On-Demand course.

You will learn about the ways to make the most out of your lab experience.

Finally, you will learn about assessments and will take a look at how to access the Support section from within a course.

Audience Profile

Anyone who is interested in taking a MOC On-Demand course for the first time.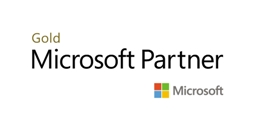 若想更了解以上資訊,歡迎致電 3106 8213 查詢。
本中心榮獲各大國際機構(Adobe, Microsoft, Unity, H3C, Lenovo, PMI, Corel, Prometric, VUE, Certiport, Wacom 等等)邀請成為香港區指定的認可教育中心及連續10 年榮獲香港社會服務聯會嘉許為「商界展關懷」公司,以表揚 Feva Works 對社會的貢獻。
除此之外,Feva Works 更連續 10 年獲 Microsoft 頒發全港最佳 Microsoft 授權培訓中心 (Best Microsoft Certified Partner for Learning Solutions of the Year) 及被 Adobe 選定為 Adobe CS4 & CS5 & CS6 & Creative Cloud 指定認可培訓中心。最近,Feva Works 更連續 10 年獲e-zone 電腦雜誌頒發最佳IT培訓中心。
課程時間表: