課程介紹



Amazon Web Services (AWS) 是全球最全面、最廣泛採納的雲端平台,透過全球資料中心提供超過 200 項功能完整的服務。

數百萬名客戶 (包括成長最快的新創公司、最大型企業以及領先的政府機構) 都使用 AWS 來降低成本、變得更靈活,以及更迅速地創新。





Course description

In this course, you will learn how to build an operational data lake that supports analysis of both structured and unstructured data. You will learn the components and functionality of the services involved in creating a data lake. You will use AWS Lake Formation to build a data lake, AWS Glue to build a data catalog, and Amazon Athena to analyze data. The course lectures and labs further your learning with the exploration of several common data lake architectures.
Course level: Intermediate
Activities

This course includes presentations, lecture, hands-on labs, and group exercises.

Course objectives

In this course, you will learn to:
Apply data lake methodologies in planning and designing a data lake

Articulate the components and services required for building an AWS data lake

Secure a data lake with appropriate permission

Ingest, store, and transform data in a data lake

Query, analyze, and visualize data within a data lake

Intended audience

This course is intended for:
Data platform engineers

Solutions architects

IT professionals

Prerequisites

We recommend that attendees of this course have:
Completed the AWS Technical Essentials classroom course

One year of experience building data analytics pipelines or have completed the Data Analytics Fundamentals digital course

本課程為 AWS 原裝課程,由 AWS 派出官方全職認可導師 (AWS Certified Trainer) 教授。全個課程均為一人一機實習,理論與實戰並重。

課程採用 AWS 原裝教材

課程全面教授學員有關 Building Data Lake on AWS 等技術。

完成課程後,學員更可獲發 AWS 原廠課程修畢證書
 
經過嚴謹的審核,Feva Works 於 2022年10月1日起,正式獲 AWS 認可成為香港區指定 AWS 認可培訓中心。

配以專業教材、最新電腦系統、專業 AWS 認證講師,務求為廣大市民提供最優質、最專業及最可靠的 AWS 培訓課程。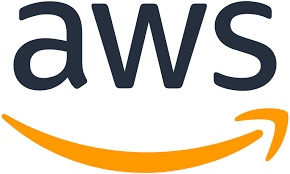 若想更了解以上資訊,歡迎致電 3106 8211 查詢。
課程內容
Module 1: Introduction to data lakes
Describe the value of data lakes
Compare data lakes and data warehouses
Describe the components of a data lake
Recognize common architectures built on data lakes

Module 2: Data ingestion, cataloging, and preparation
Describe the relationship between data lake storage and data ingestion
Describe AWS Glue crawlers and how they are used to create a data catalog
Identify data formatting, partitioning, and compression for efficient storage and query
Lab 1: Set up a simple data lake

Module 3: Data processing and analytics
Recognize how data processing applies to a data lake
Use AWS Glue to process data within a data lake
Describe how to use Amazon Athena to analyze data in a data lake

Module 4: Building a data lake with AWS Lake Formation
Describe the features and benefits of AWS Lake Formation
Use AWS Lake Formation to create a data lake
Understand the AWS Lake Formation security model
Lab 2: Build a data lake using AWS Lake Formation

Module 5: Additional Lake Formation configurations
Automate AWS Lake Formation using blueprints and workflows
Apply security and access controls to AWS Lake Formation
Match records with AWS Lake Formation FindMatches
Visualize data with Amazon QuickSight
Lab 3: Automate data lake creation using AWS Lake Formation blueprints
Lab 4: Data visualization using Amazon QuickSight
Building Data Lakes on AWS

Module 6: Architecture and course review
Post course knowledge check
Architecture review
Course review
課程時數及費用
合共: 6小時
課程費用: $4200
課程費用無須申請任何政府基金資助。
質素保證及卓越成就
本中心備有完善之免費補堂,免費重讀及彈性上課安排 (民航處認可課程/攝影課程除外),令學員更有保障。
本中心榮獲各大國際機構 (Adobe, Autodesk, Microsoft, H3C, Lenovo, Corel, Prometric, VUE, Certiport, Wacom 等等) 邀請成為香港區指定的認可教育中心及連續15+ 年榮獲香港社會服務聯會嘉許為「商界展關懷」公司,以表揚 Feva Works 對社會的貢獻。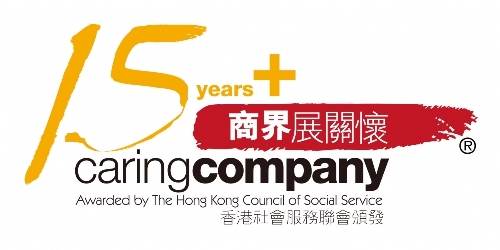 除此之外,Feva Works 更連續 10 年獲 Microsoft 頒發全港最佳 Microsoft 授權培訓中心 (Best Microsoft Certified Partner for Learning Solutions of the Year) 及被 Adobe 選定為 Adobe CS4 & CS5 & CS6 & Creative Cloud 指定認可培訓中心。最近,Feva Works 更連續 10 年獲e-zone 電腦雜誌頒發最佳IT培訓中心。
上課模式
部份課程提供混合模式上課,學生可因應情況選擇以網上方式或面授方式上課。想進一步查詢詳情,可致電熱線 3106 8211。
自訂課程
本中心歡迎各公司、機構或團體
包團報讀課程
,安排公司活動或同事培訓。想進一步查詢詳情,可致電熱線 3748 9826。